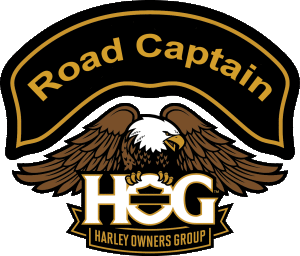 To preserve the safety, recipe integrity, check and
reputation of the Milwaukee Chapter
Road Captains make the Chapter Rides so successful.  They ensure the safety and security of our riders by planning and executing the rides.  Road Captains invest hours of their time to train in ride development and management as well as Accident Scene Management. They plan safe routes, tadalafil pre-ride them multiple times, and lead our Chapter on all the Chapter rides throughout the season.  Road Captains also volunteer to help with the various charity rides sponsored by the House of Harley as well as the Milwaukee Chapter.  All in all, they put in a LOT of personal time to ensure we ride and have fun, safely.
If you would like to join this hard working and fun loving group, click HERE for an application.  NOTE: You must be a riding member of the Milwaukee Chapter for at least one riding season before applying.  Fill it out, print it, and give it to the Head Road Captain.  Feel free to ask any Road Captain any questions you might have about us.
2017 Group Riding Classes:
Sign up HERE for May 6th 2017
Sign up HERE for June 3rd 2017
Sign up HERE for July 8th 2017
Sign up HERE for Aug 5th 2017

Release Forms
Click HERE for release forms for ALL non Chapter members and ALL minors (even if they are Chapter members).
Riding Classes

We strongly encourage all riders to attend training classes to learn to ride and then periodically to freshen up your skills.
Click HERE to visit the House of Harley Riding Academy site.
Once you take a riding class, tadalafil check you can be reimbursed up to $50 (in HOG Bucks) towards the cost of the class.  The form with all the details is here: HOG Safe Rider Skills Form
Safe Riding Resources
(Click on the name to open the link)
Accident Scene Management classes
Chrome Chonicle Safety Columns
State by State Motorcycle Laws