The Milwaukee Chapter is dedicated to safe riding in a group or by yourself.  Whether you are a brand new rider or one who's been riding for decades, we encourage you to take advantage of the training we offer to everyone.  We will offer our popular Group Riding Classes again in 2019.  We will also be running a Ride Planning seminar, a CPR/AED class, and ASMI Bystander Assistance classes.  Stay tuned to the Chapter website for details as we schedule these classes.  As always, be safe.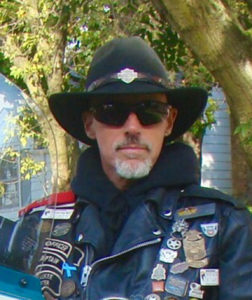 Paul "Pauly" Callahan, NREMT
Safety Officer & Road Captain
safety@milwaukeechapter.com
414-870-7291
Release Forms
Click HERE for release forms for ALL non Chapter members and ALL minors (even if they are Chapter members).
Riding Classes

We strongly encourage all riders to attend training classes to learn to ride and then periodically to freshen up your skills.
Click HERE to visit the House of Harley Riding Academy site.
Once you take a riding class, you can be reimbursed up to $50 (in HOG Bucks) towards the cost of the class.  The form with all the details is here: HOG Safe Rider Skills Form
Group Riding Classes 2019
Sign up for the Milwaukee Chapter Group Riding Classes, and learn how we ride together as a group safely. It's fun and there might be candy. After the class, there is a beginner-level ride so you can experience the Milwaukee Chapter Ride style without pressure.
Sign up for the Group Riding Class on:
May 4th 2019 SIGN UP HERE
June 29th 2019
Safe Riding Resources
(Click on the name to open the link)
Motorcycle safety tips for new riders
Accident Scene Management classes
Chrome Chonicle Safety Columns
State by State Motorcycle Laws